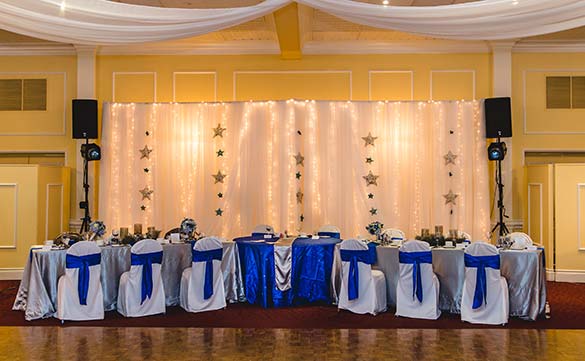 AT BINGEMANS
At Bingemans, we have a wide selection of rooms that cater to every size and type of occasion, from trade shows, exhibitions, conference, meetings to banquets and weddings.

To book your event at Bingemans please email weddings@bingemans.com.
"What an amazing day! Everything was perfect. The staff were fun and helpful, food was delicious and the venue was stunning! Bingemans staff was amazing throughout the whole process, thanks for everything."
- Britt
"Your staff were great and made sure we had everything we needed. We have gotten so many compliments on the venue and the food as well as the way the food was laid out. It was all wonderful."
- Laura
"Everything was beautiful. The day was perfect and Dave and I were so impressed with the efficiency of your staff. The root beer floats were amazing! Everyone commented on how delicious the food was. I can't thank you guys enough for all your help during the process."
- Shannon