Attractions
4 horrifying houses...3 execution rides...2 bone chilling packages...1 escape room. UNLIMITED FEAR!
We've extracted the most terrifying subjects from your worst nightmares and now they're waiting for you around every corner...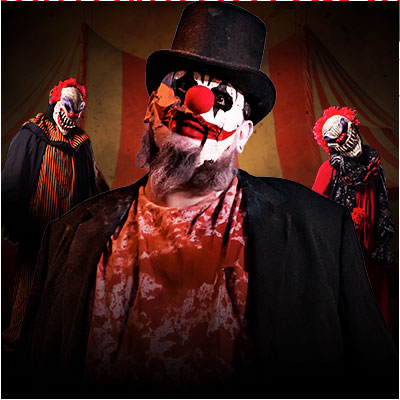 Carney Carnage
Trek through a fun house of horrors where cryptic carnival workers reside. Some time ago, these unlucky souls somehow had their mortal form absorbed by an evil version of their carney counter-ego. This is their territory; this is where they dwell… Can you survive?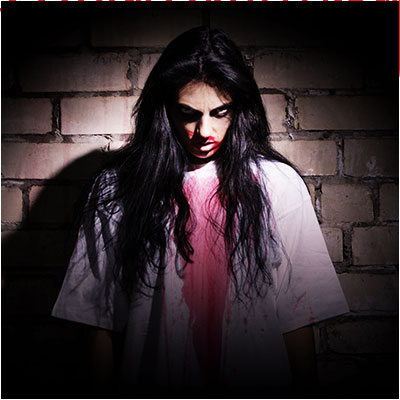 The Darkness
Have you ever been subjected to total...absolute...darkness? The type that triggers your brain's disfigured perception of what horror lies ahead? So maybe we'll give you a break on this one. Maybe we'll give you a small light source for relief. Maybe the ghoulish fiends of the darkness will react to light. Maybe you just won't make it...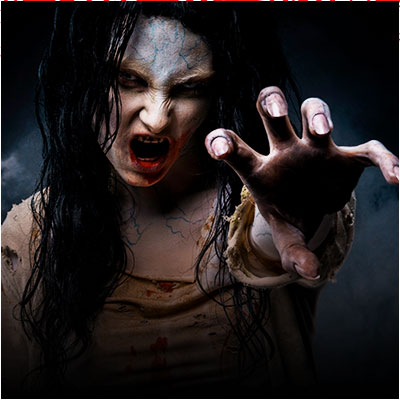 Zombie Wasteland
What happens when nuclear waste seeps into a neglected cemetery? What unnatural and superhuman effects does it have on the forgotten corpses? Blaze a trail through Zombie Wasteland and find out...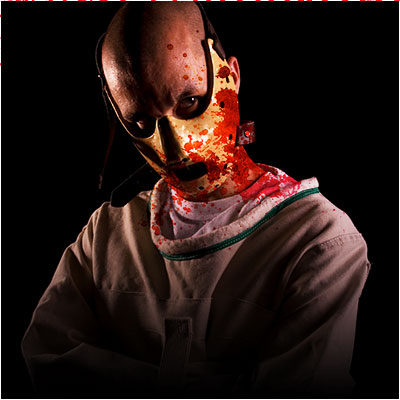 Prisoners Playground
Not your average playground. Here's where the most demonic degenerates have been locked up, away from civilization where they're guaranteed to partake in foul play. Will you be an unlucky victim?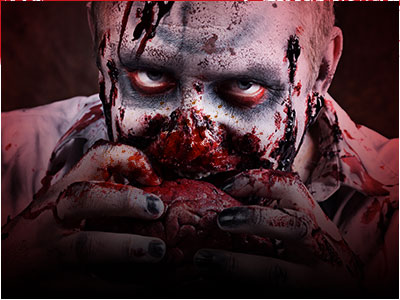 The Bite
Break from the fright and stop at The Bite. Enjoy a variety of snacks and beverages from pizza, soft pretzels, caramel corn, cotton candy, pop, bar drinks and more! Have one last meal, then take one Last Ride.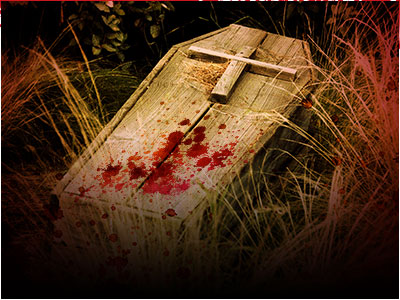 The Last Ride
What's worse than being buried alive? Probably nothing! Here's your chance to test the ultimate fear of knowing you're destined for a slow and painful death… six feet under.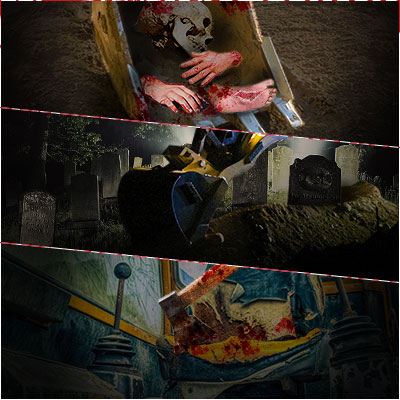 Execution Station
Let's play a little game. What do you get when you have 3 excavators that have been swallowed by the evils of Screampark?
3 VERY DISTURBED GAMES!
Land a Limb: Test your skills at retrieving severed human remains, most likely from past guests who didn't behave.
Grave Danger: Taunt your luck at what happens when you intentionally knock over gravestones.
Deadly Devices: Use the boom to skillfully find a murder weapon.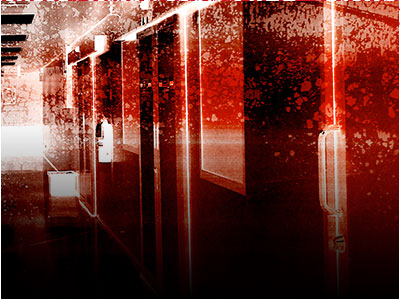 Red Room
You asked for it! So Red Room is BACK!
10 minutes...2 rooms...1 chance to survive escape. What happens if you don't escape? We wish previous guests could tell us; however, we couldn't find them…